3 BHK Premium Living And Shops
Aamrakunj Ayan is situated in the northwestern periphery of the city, amidst a serene landscape and ample greenery. It encompassed a flourishing region, that includes schools, retail outlets, restaurants, and other commercial developments. Nearly connected with an international airport and Sabarmati railway station.
Residents experience the leisure of a yoga space & a well-equipped gymnasium at this well-designed residential development. We compile a buyer's guide to understand the most-sought amenities and determine your necessities and aspirations and ensure the design accordingly.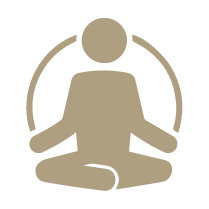 THE PROJECT CONSITS IMMENSELY SPORTING GREEN SPACES FOR RENEWED VIGOR AND DEXTERITY FOR KIDS, AND ADULTS A LIKE